Remember the Captain Marvel custom by our very own Grundy that we posted here a few days ago? Well if that has inspired some of you to try your hands at customizing figures, you have to check out and consider joining the DCUC Custom Showcase.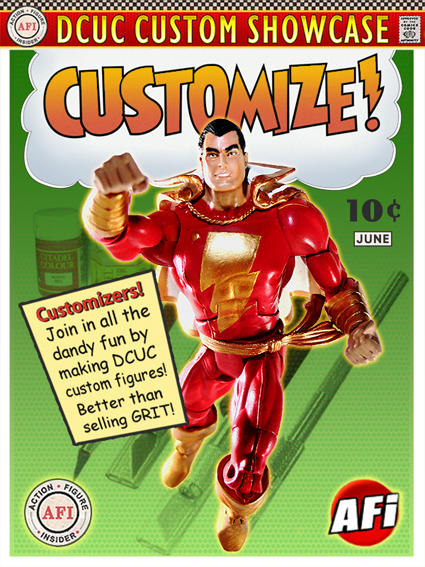 The guys behind Action Figure Insider have, for quite some time now, been planning to host a custom figure event. And after several weeks of brainstorming, this is the end result.
Jason "ToyOtter" Geyer explains, "The concept is simple: customize any DCUC/DCSH or related figure into any character in any comic universe! Just think of it as what would happen if the Four Horsemen could sculpt anything they wanted in the line."
Visit the DCUC Custom Showcase page to get more info.
Special credits go to Grundy for the DCUC Custom Showcase "Captain Marvel" poster.