Hot Toys unveils one of their latest additions to the Movie Masterpiece line – the Alien vs. Predator Requiem: Predator.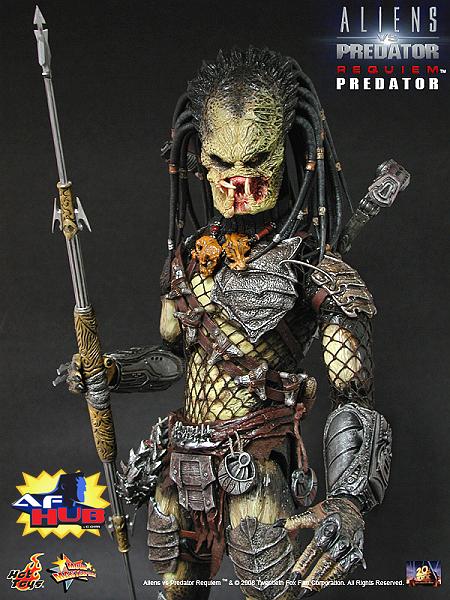 He was sent to clean up an Alien outbreak on Earth after an unexpected event in Midwestern America. He encounters and battles with the most dangerous creatures in existence – the PredAlien.
This 1/6th scale Predator model kit stand 14 inches tall. It includes a newly developed Predator body with a complex skin pattern and a highly-detailed iconic Predator armor. As always, Hot Toys makes sure that it comes with movie-accurate accessories.
Weapons:
Two articulated plasma cannons
Whip
Rolled-up whip
Extendable spear
Shuriken
Closed Shurikens
Retractable Wrist blades
Wrist computer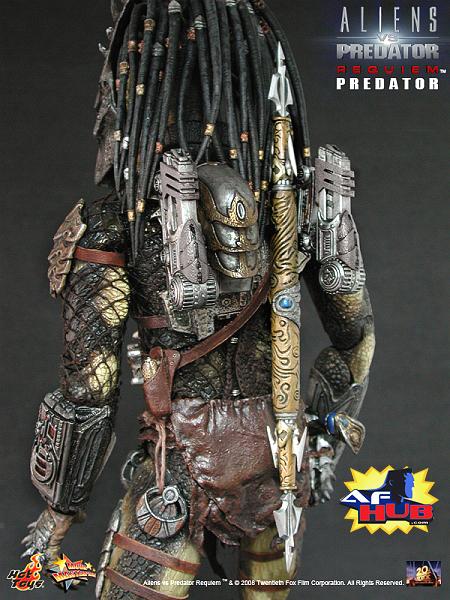 Accessories:
Predator Mask
Skull necklace
Neck Wrap
Cleaner Kit
Bandolier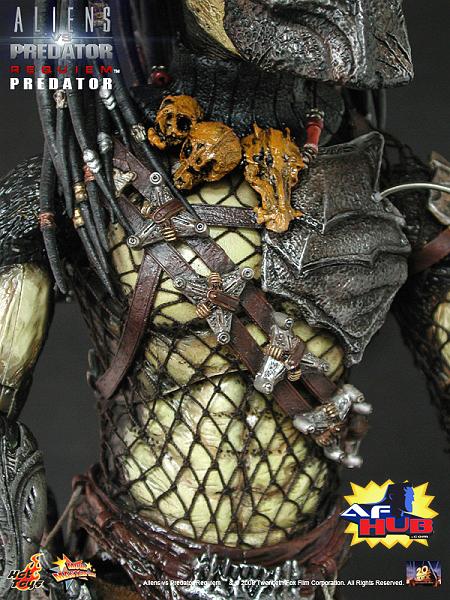 Other features:
Perfect scale to PredAlien and Alien Warrior
Each model comes with display base featuring AVP-R logo with name plate
Some assembly is required.
22 points of articulation
Release date: Q1, 2008
Please follow this link to view more detailed pictures:
http://www.afhub.com/forum/viewtopic.php?t=868