2011 marked my 18th straight year attending the San Diego Comic-Con. Like previous years, the lines were long, the hall was crowded, and the exclusives were overpriced and selling like proverbial hotcakes.
That's where the similarities stopped. This year, I had the privilege and the pleasure of spending two days getting to know one of my favorite collectibles artists, Mike Schultz. Those of you who have seen my previous coverage of his work know that he is the man behind the whopping 37" Jaws statue that I prominently featured. I instantly became fascinated and enthralled with learning more about his background, his process, and his direction.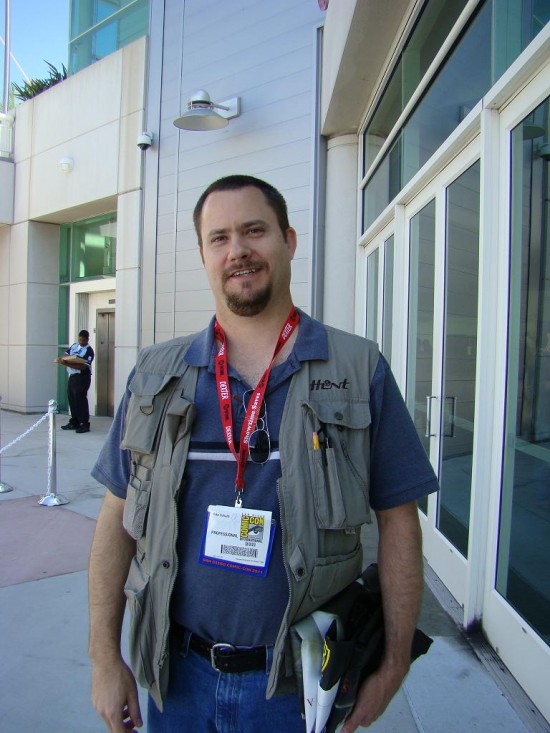 You see, Mike is a man who for all intents and purposes shouldn't even be here.  At a young age, he suffered from a heart ailment, and essentially died on "the table." Speaking with him, one gets the sense that he believes that even now he is on borrowed time. All of this makes his ambition and drive more inspiring. This is a man searching for his place in this industry, yet at the same time possesses a laser-like focus on what he is doing, and where he is going.
Mike (with a little help from his family) does the art direction and design of his collectibles, sculpting, molding, casting, production, painting, and finishing.  His wife Cathy keeps all books and records, and arranges shipment of the finished products.  All of this done through their own website www.sharkcityozark.com.  In short, in the face of a diminishing economy and an evaporating job market, the Schultz family is living the American Dream.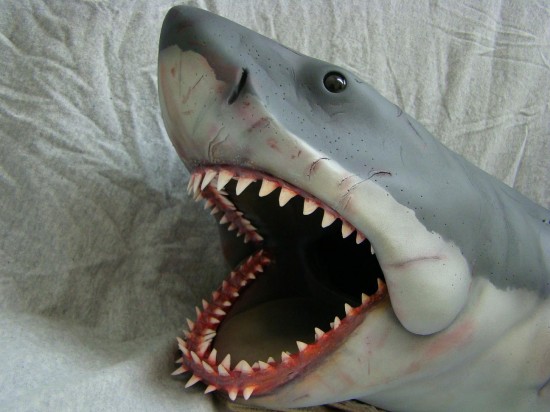 Fresh off of the home assembly line is Shark City Ozark's latest offering, the Bruce NTG (Nose-to-Gills). This instantly recognizable bust is presented in whopping 1/6 scale, just like Hot Toys 12" figures that are so popular with the kids these days. If such a beast were offered in whole, you'd be looking at a shark over 50" inches in length. To quote Ernie Hudson, "That's a big Twinkie."
As someone who already owns the 37" NTT (Nose-to-Tail shark), I must admit I didn't get it. What could a bust, even at this dramatically larger scale have to offer me? I already own the perfect rendition of this cinematic beast. This is where I was wrong. I didn't realize it until I had it in my own hands:
If the Bruce NTT was Jaws perfection, then the NTG is perfection magnified.
Every pore, every scar, every little nuance that makes Bruce is brought forth on a larger canvas, closer to reality and fully realized. Mike tells me that there is more resin used in this bust than in the full bodied shark previously shown. That alone makes the NTG worth the price of admission. I could go on and on about how much enjoyment I get from this piece, but I'd rather let the pictures speak for themselves.
On Saturday, prior to the AFI panel which marked Mike's inaugural appearance, we had a chance to discuss his latest project, a line call "REEL Life." Sticking with one of his favorite subject matters, Mike is tackling sharks in 1/6 scale as they would appear in nature. The initial offering is the Mako shark, measuring 25 inches long (actual shark was 12.5 feet long). I find this whole prospect terribly exciting! This is the line I'd always dreamed of as a kid, visiting museums and aquariums, wondering how I could own some of the models on display. Here's the words straight from the artists' mouth:
Enter our Reel-Life series, starting with The Mako. Modeled after my own hands on study and extreme measurement of an actual 12 1/2 foot Mako caught off of Tarpon Springs Fla. Far from featureless, this shark study includes every minute detail that made the real life Mako distinct from the rest of her species. I captured every flaw, every wrinkly and spot and scar and skin-tag; every tooth's setting and angle; basically this Mako could not be any more like the real Mako unless I took a Shrink-Ray to it! Our sharks actually contain more detail, and a far higher degree of accuracy than anything we have seen Hollywood put out yet!
Here are some of the first images of the Mako:
I think Mike was a refreshing and unique addition to Action Figure Insider's panel. He brought a completely different perspective than those usually offered by some of the industry's biggest players.
Mike's name isn't one you would immediately recognize. For the moment. Hopefully that will change in the future. It's not like that man hasn't paid his dues, and the talent is undeniably there.
*special thanks to Operation Orca and Shark City Ozark.  Samples reviewed were provided by SCO.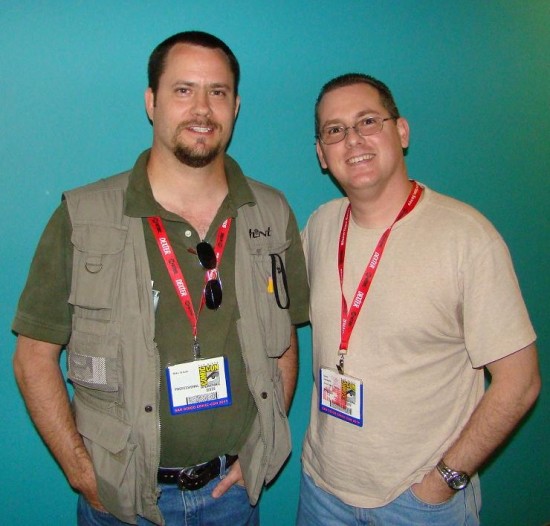 About the Author: Captain Collector
A veteran member of the toy journalism community for more than ten years, Steve "Captain Collector" Ceragioli has been an avid collector for four decades. Known for his honest reviews and vivid photography, he has written for some of the most prestigious action figure sites on the web. As a collector, Steve can often be found at local retail stores, hunting for the latest releases and meeting fellow collectors. Steve collects many of today's hottest toy lines, and he has a massive collection of vintage toys and knowledge. Cap brings a deep passion for the hobby along with him to AFHub!