On a recent trip to the mall (here in Manila), I chanced upon several display racks of rubber slippers bearing images of everyone's favorite DC super heroes. Pleasantly surprised, I took a closer look and pulled out the trusty camera to take some snapshots.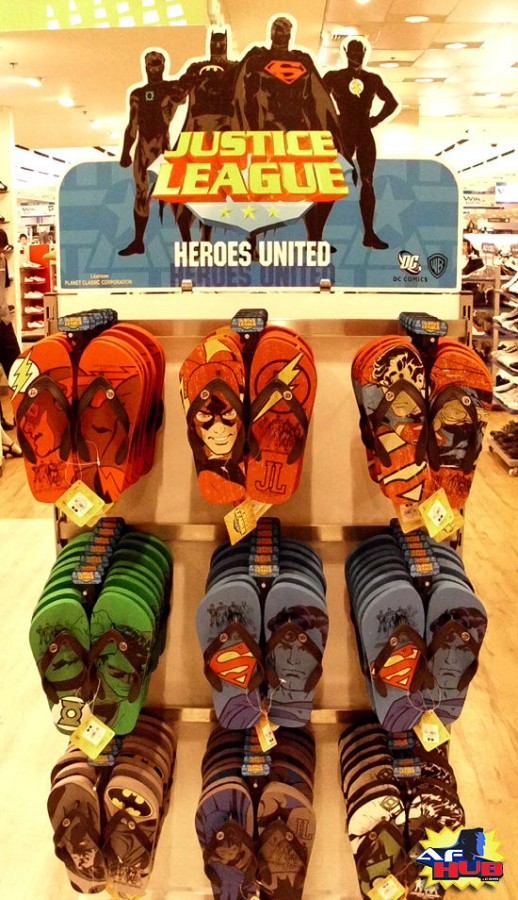 From what I can see, the designs are based on original DC artwork. Characters that are available include Batman, Superman, Green Lantern (Hal Jordan) and The Flash. The price tags show P149.75/pair (roughly US$3.50).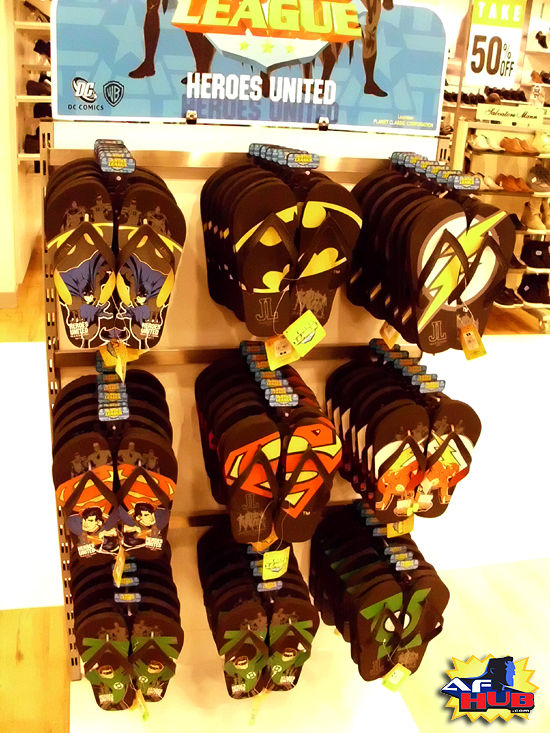 Although these sizes are for men, there is a separate rack dedicated to the heroines. But unfortunately, only Supergirl and Wonder Woman are the available designs. Not sure why Batgirl didn't make the cut.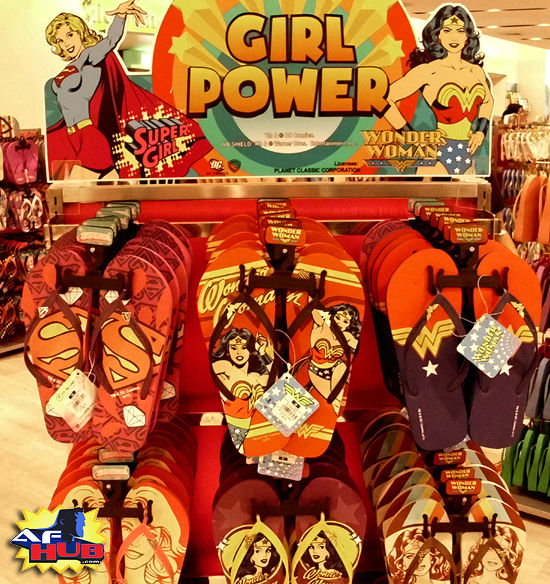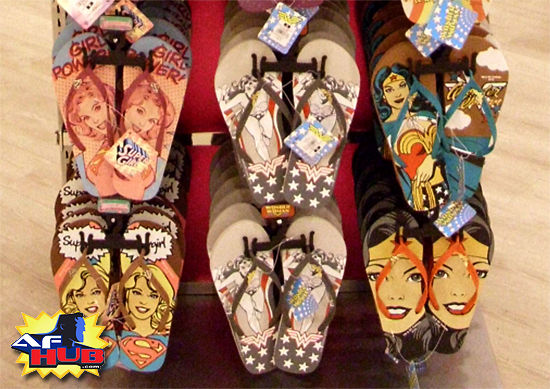 Of all the designs available, my personal favorites are the ones with The Flash on them. Not sure why, though – it could be the red and yellow working well together or it could be because I somehow want to see Barry Allen put these on and take a leisurely stroll.