I suppose many of you AFHUB regulars know my pal Grundy and his customs. Well, I met with Mr. Customizer Extraordinaire (an alias he angrily insists does not belong to him) earlier today and was treated to a sneak peek of his latest work.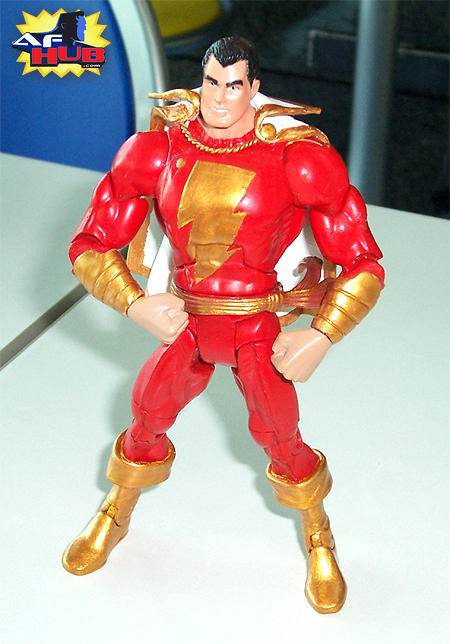 This Captain Marvel custom was a sort of a challenge Grundy had posed upon himself. The objective, according to him, was to try and figure out how the Four Horsemen would render Captain Marvel, should they reveal him as part of an upcoming wave during the recent New York Comic Con. Grundy adds, "The idea was to come as close as possible to what would have been a Four Horsemen version, not to try and outdo them, as that would simply be an exercise in futility."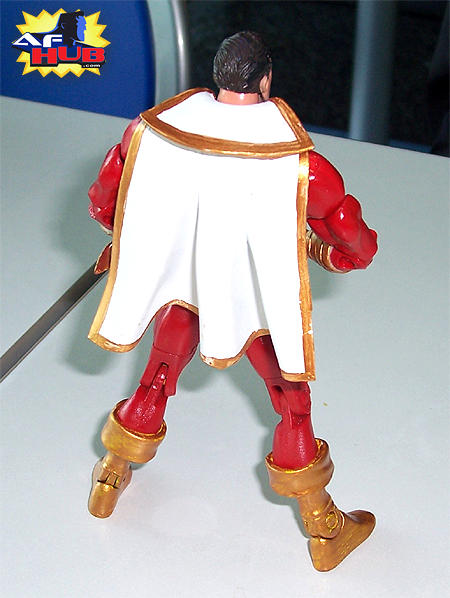 Of course, we know that the Big Red Cheese wasn't part of the DCUC line-up unveiled at NYCC. I guess Grundy and the rest of us will just have to wait until Mattel officially announces a Four Horsemen version of The World's Mightiest Mortal. For now, please enjoy this piece of tribute to the guys behind this wonderful action figure line.