I suppose it's safe to say I had a full-on rant prepared for this blog, but I felt a picture might serve my purposes better: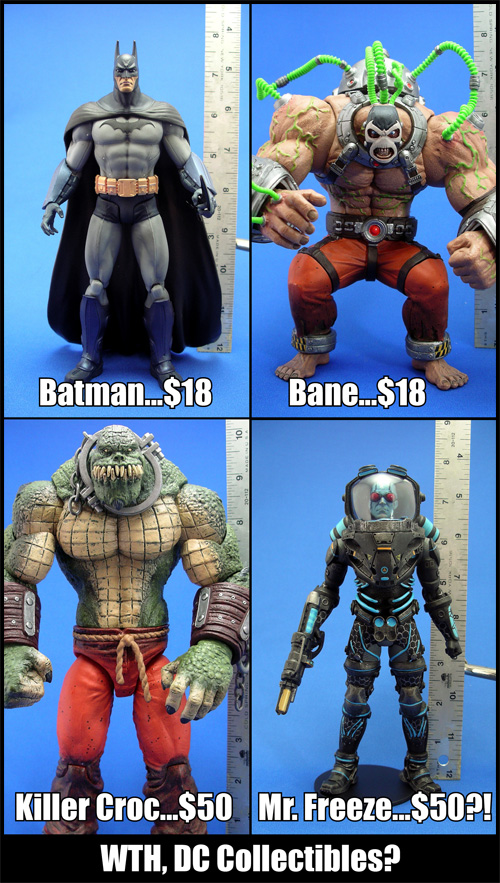 I'm okay with Croc being $50. He's easily got enough plastic in him to make two normal figures. But Freeze? Really?
Don't even get me started on "Titan Joker" being $75.
About the Author: Casimir
Not satisfied with the limited options available at retail, award-winning customizer Cason Pilliod has been crafting his own toys since he was a child. His passion for toys merges with his background as a theatrical prop designer, allowing him to find unique customizing solutions, which he shares with the ever-growing customizing community via Inanimate Objects. Cason is also an armchair pop-culture historian, Swing dancer, DJ, daddy, and was once a Muppet wrangler, so he's got a unique spin on life. He also worked for Microsoft once, but let's just keep that a secret.