Familiarize yourself with the process behind painting a collectible head & get to know more about JC Hong.
Not known to many collectors and Hot Toys fans, JC Hong, a talented Korean painting artist in the collectible market, has passed his unique painting techniques on to various sculptors and painters in Korea. We can say JC Hong is a mentor to most of the Korea collectibles' artists in the market. He is also the Chief Paint Art Director for Hot Toys Ltd. Besides painting prototype head-sculptures, his main mission is to ensure the painting on the final product is accurate to the prototype.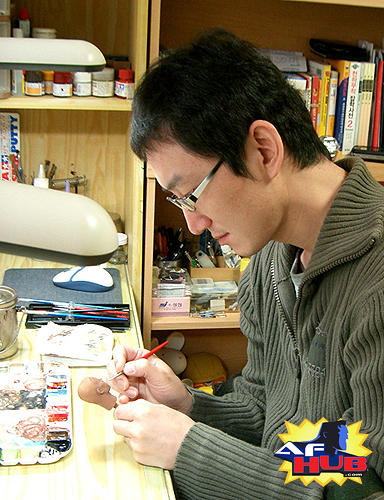 From the time JC became a key member of Hot Toys, with the dense workloads, he seldom has the chance to present his absolute outstanding paint job on a figure. Today, JC would like to demonstrate a very different version of THE JOKER figure, and share his great painting skills to all of our fans!
Comparison between the original product picture and repainted version by JC: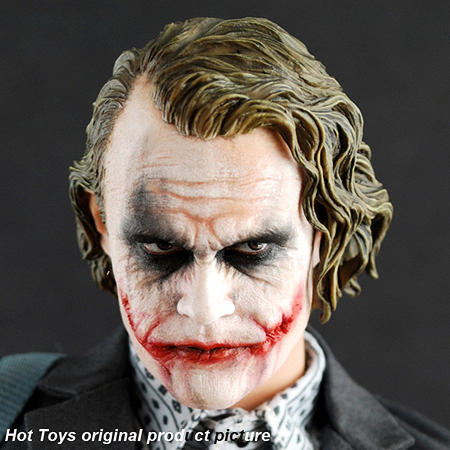 This demonstration perfectly illustrates JC's superb technique – take special note of the original Joker head sculpt which has been upgraded to bear a different impression after being touched by his magical hands! When you focus on The Joker's eyes, it's almost like he's looking at you!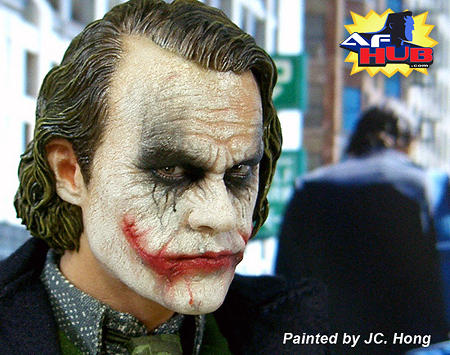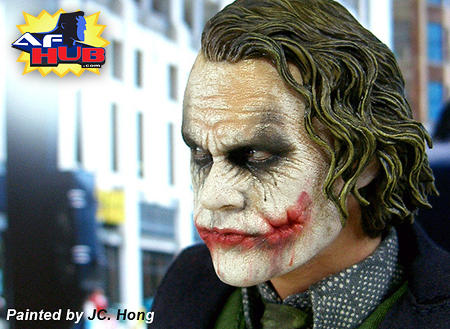 Some collectors may ask, "Why doesn't Hot Toys use this higher-quality sculpt and paint as the promotional picture?" As a responsible manufacturer of collectibles, Hot Toys wants to present a picture that is 100% accurate to the final product in solicitation, NOT a false impression.
Hot Toys and JC understands that this complicated and perfect painting job is impossible to apply on the final product due to technical reasons. And more importantly, Hot Toys doesn't want to disappoint the collectors!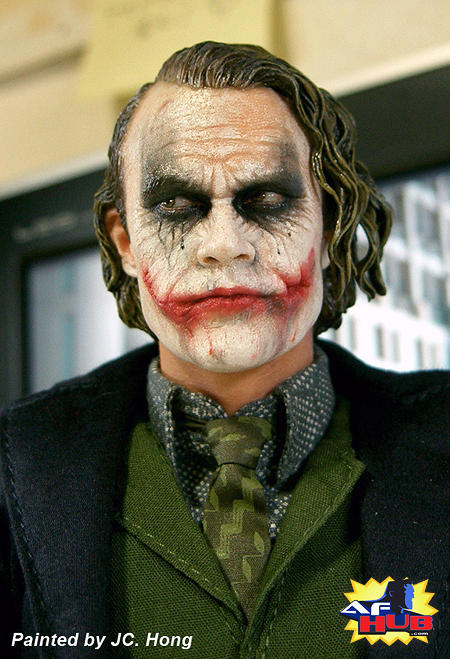 Nevertheless, Hot Toys is ready to take this challenge with improved techniques and aims to bring you a real masterpiece product in the near future.
Lastly, JC has promised to release his personal paint job on his blog (http://blog.naver.com/tiger231) sometime, so please stay tuned at http://HotToys.com.hk as we'll bring you more news very soon!
More pictures: