From http://diamondselecttoys.com/.
From the pages of the Incredible Hulk comes this Marvel Select action figure featuring the jade giant himself! This massive eight-inch behemoth may have finished his rampage through the Marvel Universe, but that's just the tip of the iceberg for Bruce Banner!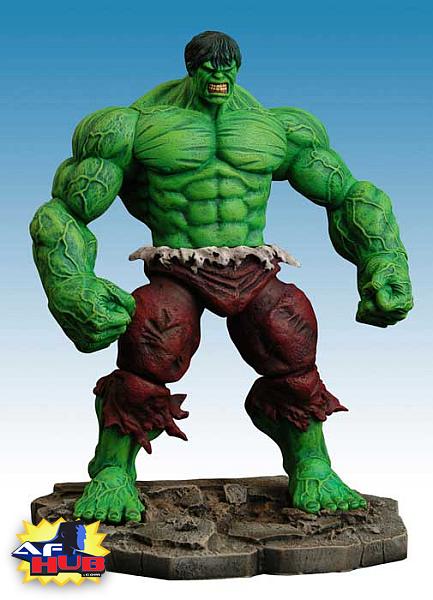 With over 14 points of articulation and a World War Hulk rubble-filled base, not even the Illuminati can stop this legendary hero as he battles a new era of enemies and deals with the fallout of Civil War, World War Hulk and more!
Sculpted by Gabriel Marquez, this is one hero you can't pass up! Look for the Incredible Hulk in stores next March and don't forget to pick up the Marvel Select Zombie Spider-Man, Colonel America and Hulk figures now in comic stores!