Building on the phenomenal success of Marvel's Iron Man franchise comes this latest exclusive box set featuring the unstoppable Marvel Minimates! Featuring various high-tech armors utilized throughout Iron Man's history, the all-new Iron Man Through the Ages box set will be exclusively available from Action Figure Xpress at this year's San Diego Comic Con!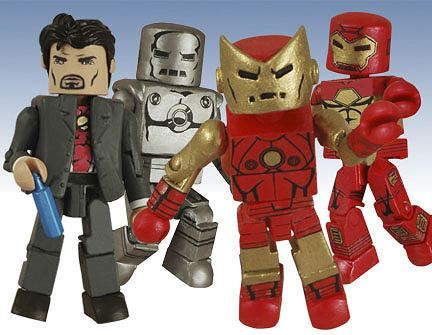 Featuring four unique armors and additional armor components, this set contains Modular Armor Iron Man, Proto-Classic Iron Man, Recovery Armor Iron Man and the fan-favorite Demon In A Bottle Iron Man! Also included are additional helmets and accessories designed to recreate several more of Tony Stark's high-tech designs!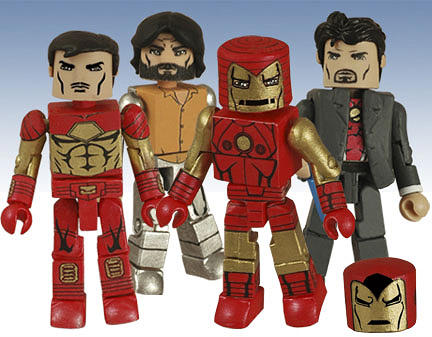 Each Minimate stands two inches tall and includes 14 points of articulation. With the included interchangeable and removable parts, your army of Iron Men is only getting started! So suit up and start renovating your Hall of Armor for this must-have set available only from Action Figure Xpress at this summer's San Diego Comic Con.