James Dean (cowboy version) by Hot Toys
This year, Hong Kong based Hot Toys is launching a brand new series of collectible figures – the M ICON series. This is going to be a line that showcases a collection of well-known and legendary personalities. And to mark its premier, the first collectible for this series is the Hollywood legend – James Dean.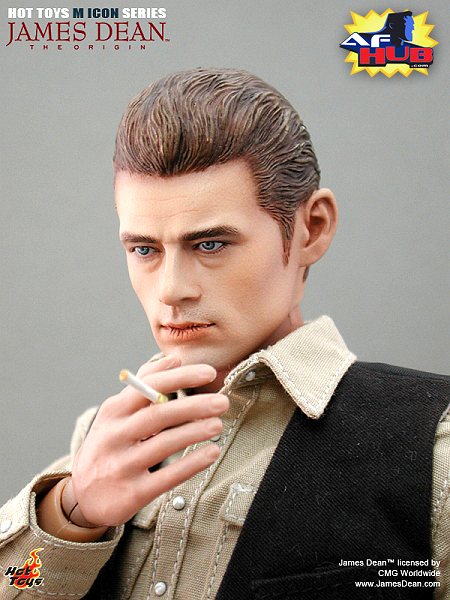 The James Dean cowboy version stands approximately 30 cm. tall, comes with over 20 points of articulation, and features the likeness of James Dean.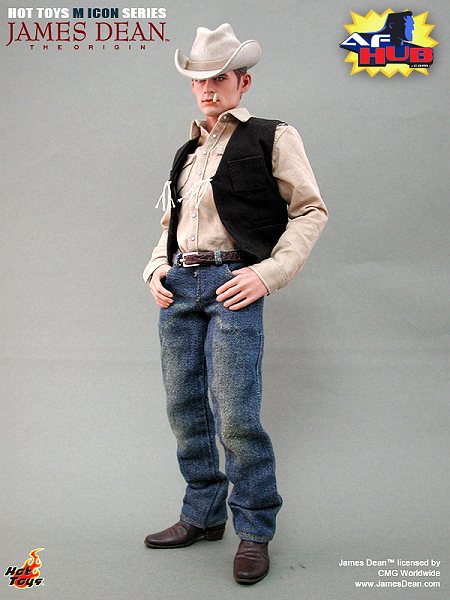 This 1/6th scale figure comes with:
Real fabric outfit with a vest, shirt, jeans and boots
A Cowboy hat
Cigarette
Leather-like belt with a buckle
Figure base with nameplate
Please follow this link to view more detailed photos:
http://www.afhub.com/forum/viewtopic.php?t=1006
James Deanâ"¢ licensed by CMG Worldwide www.JamesDean.com
Release date: Q2, 2008