It was 2009 the last time I was in Hong Kong. So our recent family trip there was rather exciting again. My wife was excited to go shopping, the kids were looking forward to the theme parks, and I was giddy to see the Hot Toys office, finally!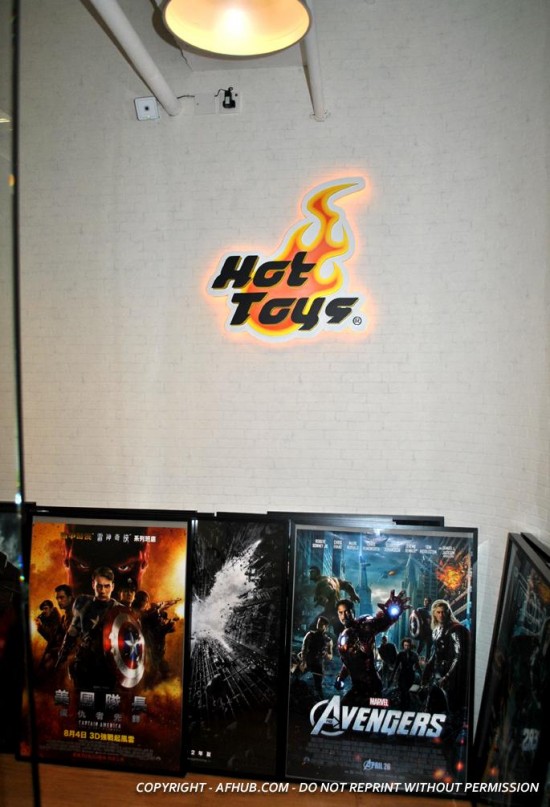 My gracious hosts were Emily and Janice from Hot Toys' PR and Marketing Team. They welcomed me with a couple of "The Avengers" swags even before the office tour started. Check them out.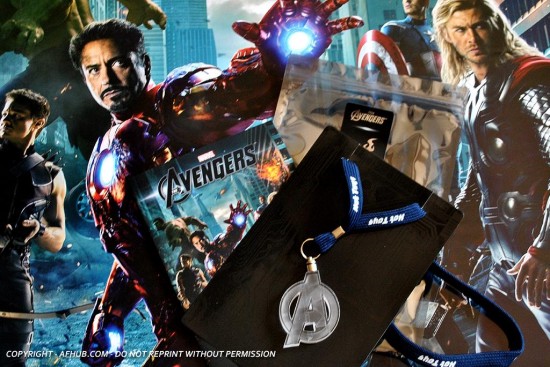 The Hot Toys office entrance is adorned with various framed posters of movies for which they have acquired the licenses to produce collectible figures.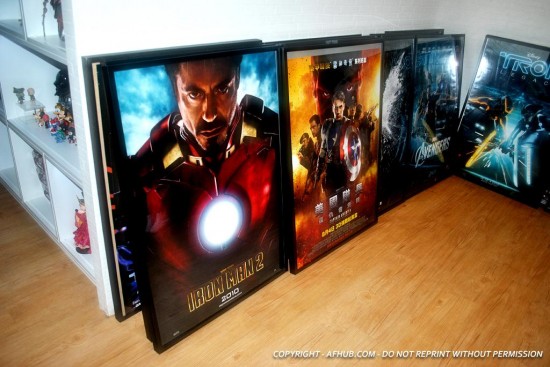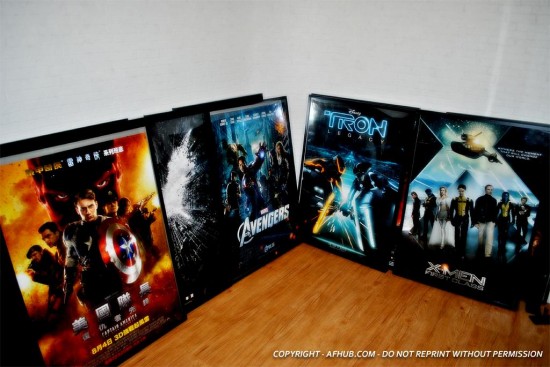 The waiting area for guests is currently graced by a life-sized replica of the space crane claw machine from Toy Story. Of course, in it are Hot Toys Cosbaby figures of the little green men. My daughter would have wanted to see this.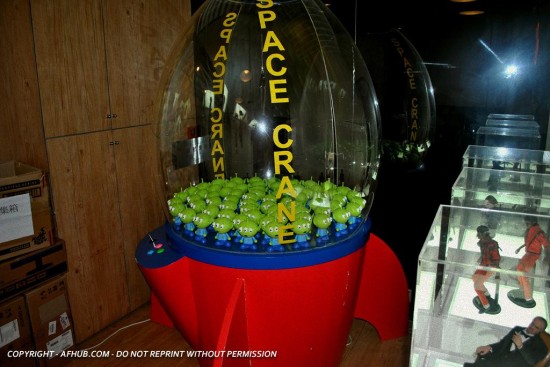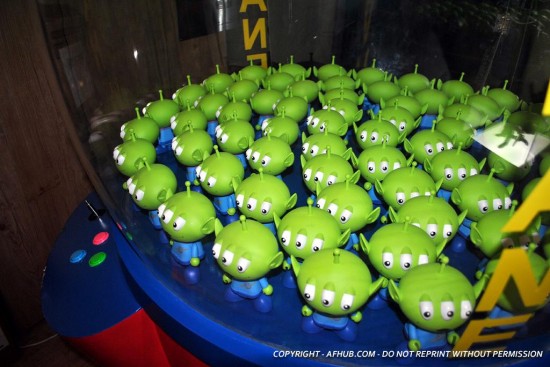 Their main hall is bracketed on both sides by shelves full of what else but Hot Toys figures. This area is an in-house museum of the majority of what Hot Toys has produced in the past few years.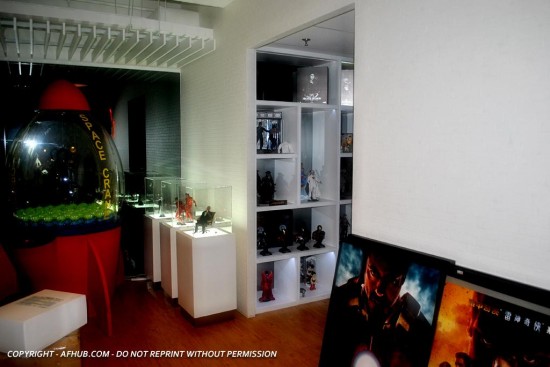 click on thumbnails for larger photos
Seeing all these figures on display, I had to ask both Emily and Janice a few random questions:
AFHUB: Which of Hot Toys' lines would you consider to be your best seller?
Hot Toys: it would have to be Iron Man.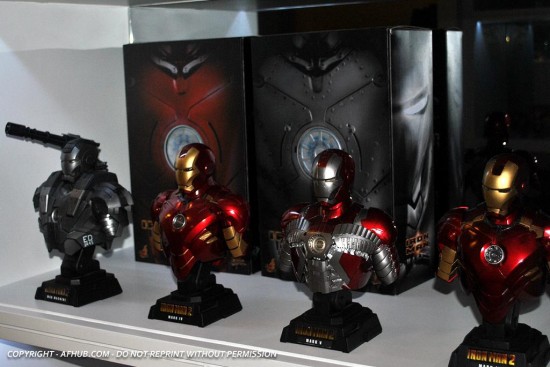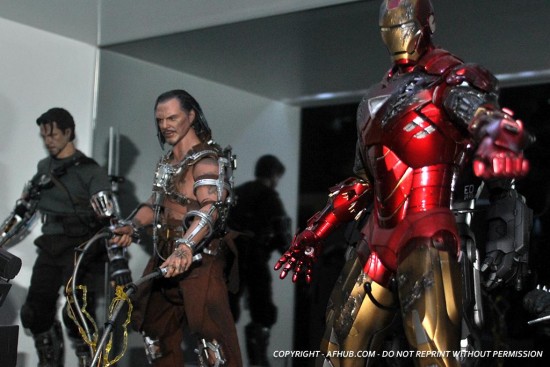 AFHUB: Will a figure from X-Men First Class be announced soon?
Hot Toys: Yes, Professor X will be the first character.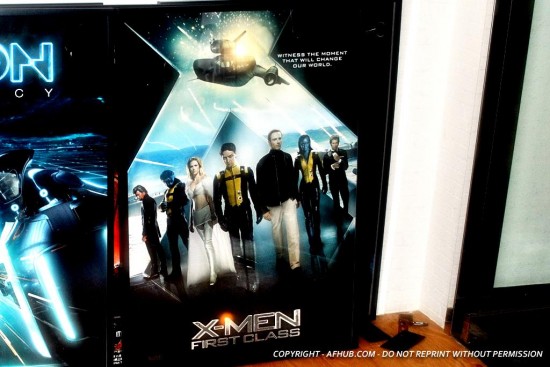 I had to comment to them at this point that a figure of Kevin Bacon (as Sebastian Shaw) was a must-have. OK, OK, so that was a personal request in disguise more than anything else.
AFHUB: Will we get to see a Commissioner Gordon figure this time (with the new movie opening soon)?
Hot Toys: (smiling) Maybe…
AFHUB: More vehicles? Like possibly a Bat-Wing?
Here, Hot Toys confirmed that the Batpod will be released as part of the The Dark Knight Rises line and that other vehicles are always a possibility. They just need to study the feasibility of making one and go through the process of talking to the licensor for approval.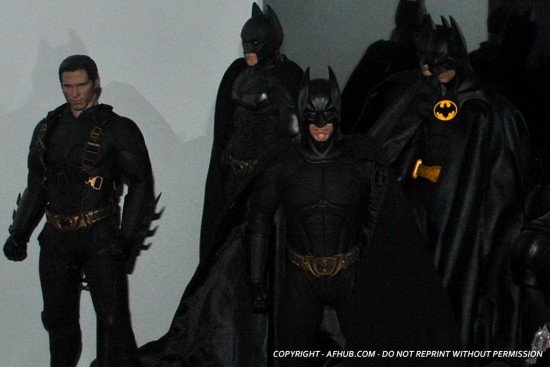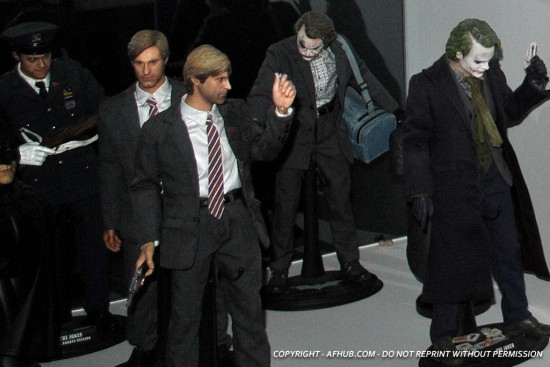 Moving along to the inner office, Emily and Janice led me to the recreation room.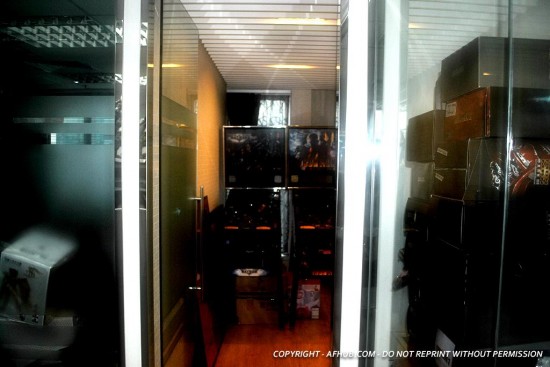 This, according to my lady hosts, is Mr. Howard Chan's favorite room in the office. Who can blame him? Just check out the hardware.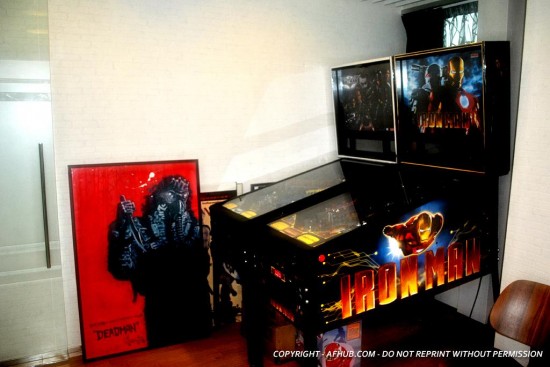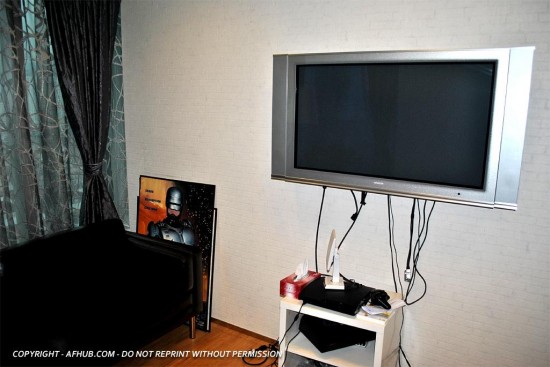 The next stop is the Marketing Department. At the time of my visit, everyone was busy and there were some product inspection going on with some deliveries that just arrived.
Opposite to the Marketing Department at the other end of the hall is the Creative Department. Unfortunately, I had been requested not to take any photos in this section because many of the stuff they are working on at the time of my visit have not yet been officially revealed. But I think I can share a small tidbit in words (minus photos) – the sculpture of the prototype for The Incredible Hulk is ongoing and is being handled by the very talented Joseph Tsang. It took every bit of self-control not to take photos of him as he worked on the magnificent sculpture.

Here, I just took the opportunity of asking Joseph which of his work he considered to be his personal favorite. His reply was Jake Sully from Avatar. Of course, this was quite surprising because I expected he'd pick one from the many awesome work he's done on the various Predator figures. He explained that sculpting Jake's humanoid form posed some unique challenges to him than most of the creatures he's already done in the past. Joseph was also very gracious to allow me to snap a quick photo of him alongside his Predators.
My tour of the Hot Toys office (sadly) ends here. I originally planned on doing a video interview with Mr. Howard Chan. But he was away on a business trip at the time of my visit. No matter, I shall be in town again real soon I hope to bag that interview next time.
Special thanks are given to Emily Leung and Janice Chow who both so patiently walked me through their magnificent office.