Get ready for a Cylon invasion at this July's San Diego Comic Con because Diamond Select Toys has unveiled plans for an exclusive "Valley of Darkness" Cylon Centurion! Based on the bloody second season episode, these nonstop murderous machines are sure to make a killing!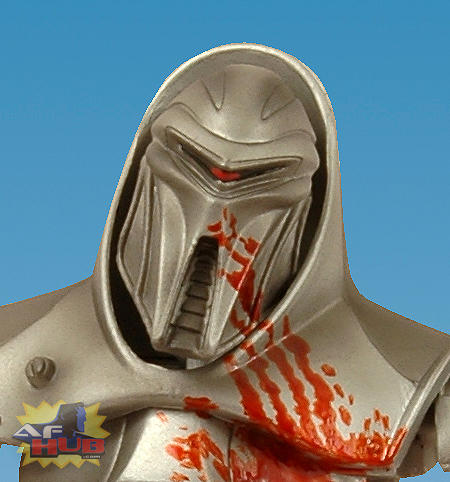 Only available at the Diamond Select Toys booth (#2607) during this year's San Diego Comic Con, the "Valley of Darkness" Cylon features a bloody hand-print from one of Galactica's crew members unlucky enough to encounter the rampaging Cylon Centurions. Intent on destroying the ship by any means necessary, these Cylon Centurions have only one thing on their mechanical minds…
Sculpted by Gentle Giant Studios, this spectacular release features an awe-inspiring level of detail – including working piston joints and an astonishing 20 points of articulation. The "Valley of Darkness" Cylon Centurion will retail for $16. Stay tuned for more news and updates as the San Diego Comic Con approaches!