A few weeks ago I came across the cryogenic chamber playset that's part of the Halo line. I don't know the first thing about Halo, but judging by the size, I knew what that toy was perfect for!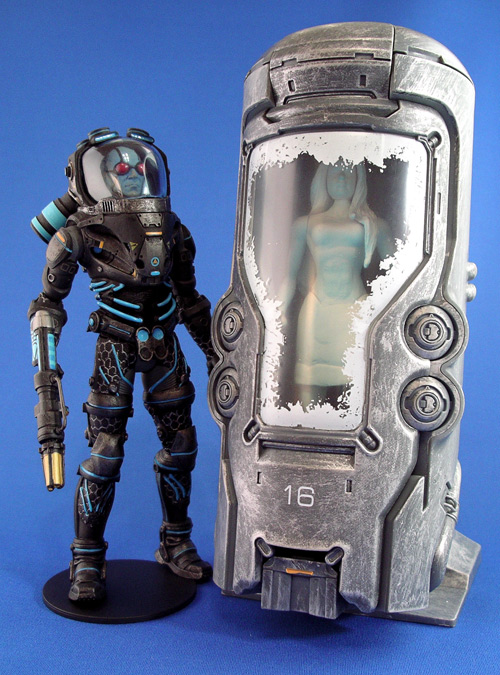 My first thought was to use this as an accessory for my Arkham City Mr. Freeze, but of course the chamber is not at all like the one seen on-screen in the game. That's okay. It still looks good next to the snowman.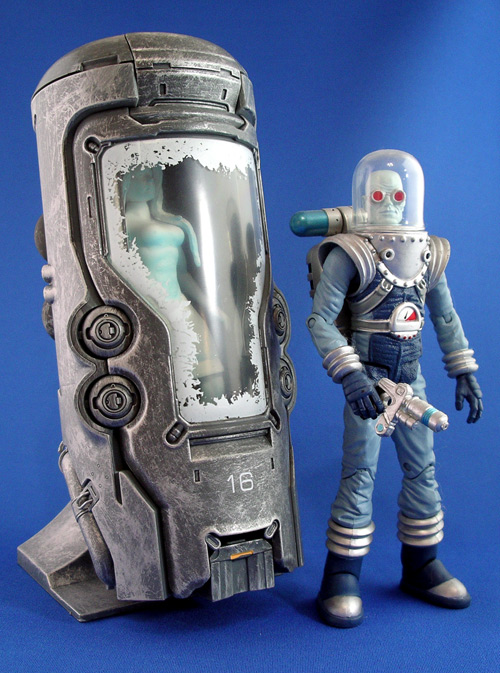 As you can see, the chamber works well with almost any 6″-7″ Mr. Freeze figure.
For Nora, I simply grabbed some spare parts, slapped them together, sprayed her white, and then hazed her with some icy blue. I wasn't concerned with details and quality. I just wanted a frozen female form in the box.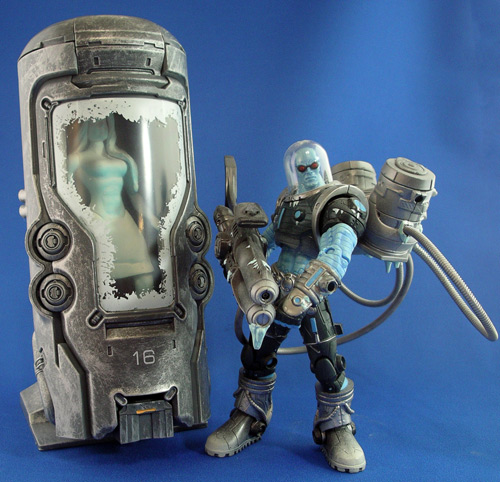 At $25, the chamber was a bit high for a box, though it does come with a Halo figure. And being a McFarlane product, it looks pretty, but it's not made very well. Every time I open the chamber, I'm terrified it's going to break off it's hinges.
I love playsets, or in this case, a semi-playset, so I'm happy to find something useful for such purposes now and then.
About the Author: Casimir
Not satisfied with the limited options available at retail, award-winning customizer Cason Pilliod has been crafting his own toys since he was a child. His passion for toys merges with his background as a theatrical prop designer, allowing him to find unique customizing solutions, which he shares with the ever-growing customizing community via Inanimate Objects. Cason is also an armchair pop-culture historian, Swing dancer, DJ, daddy, and was once a Muppet wrangler, so he's got a unique spin on life. He also worked for Microsoft once, but let's just keep that a secret.