I've enjoyed reading Powers by Brian Michael Bendis and Michael Avon Oeming for many years. The thing that initially attracted me to it was Oeming's early art, which was clearly influenced by Bruce Timm. I came for the art, but stayed for the story and characters. The book has had its ups and downs over the years, especially as Bendis spends more time raking in money from Marvel or whatever it is he does now, but I still try to keep up with the trades.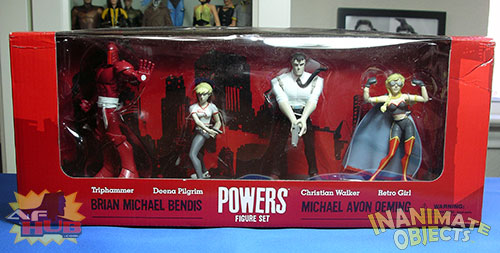 When Dark Horse announced new merchandise based on the book, I was excited to see the PVC figurines would be in a scale close to my beloved Timmverse figures. Purists won't go for it, but I think Oeming's characters work well enough to be added to an Animated Series shelf. Besides, it's not like anybody else is knocking down the door to make figures in this style and scale.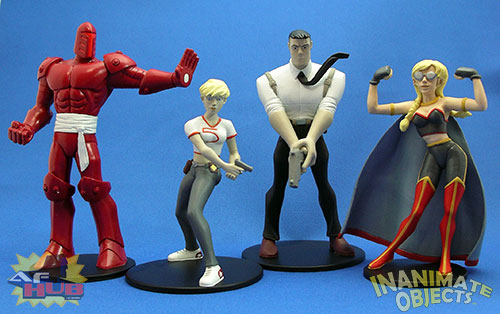 I'm not much of a fan of PVC figurines, but in this case I'll make an exception. The sculpts are reasonably good for PVCs. The paint jobs… not so much. Deena and Christian especially are in need of some eye detail. Fortunately I know a customizer who's pretty good at that sort of thing.
For anyone who's a fan of Batman: the Animated Series and Powers, I recommend these for your shelf.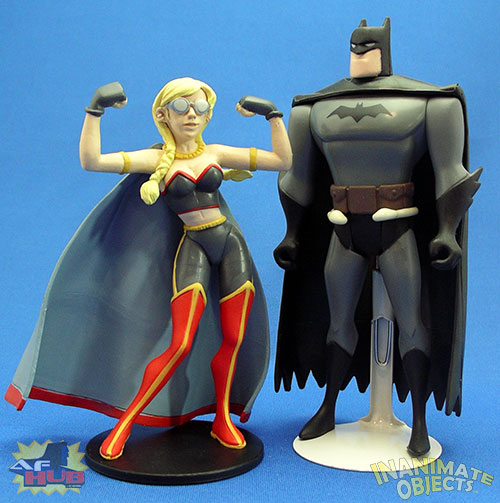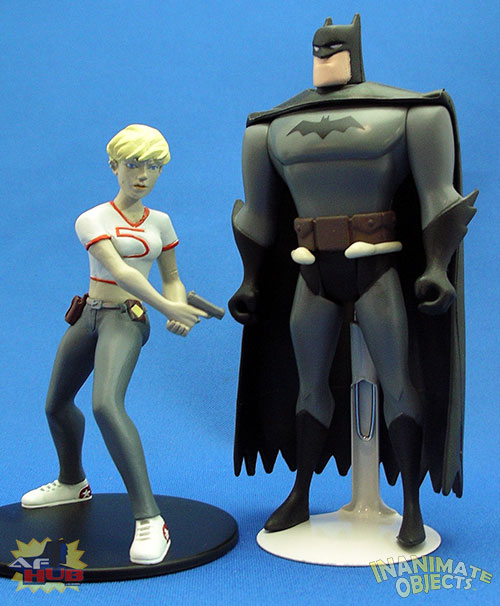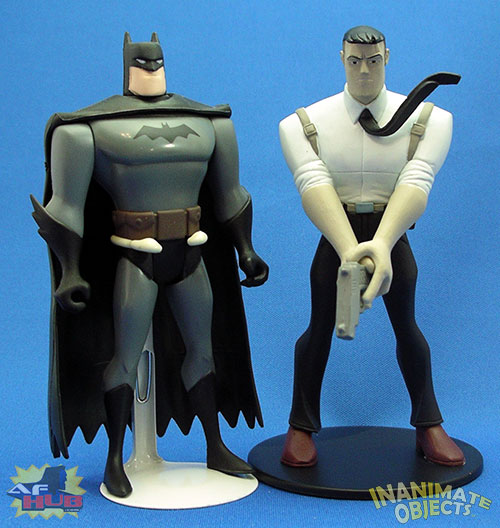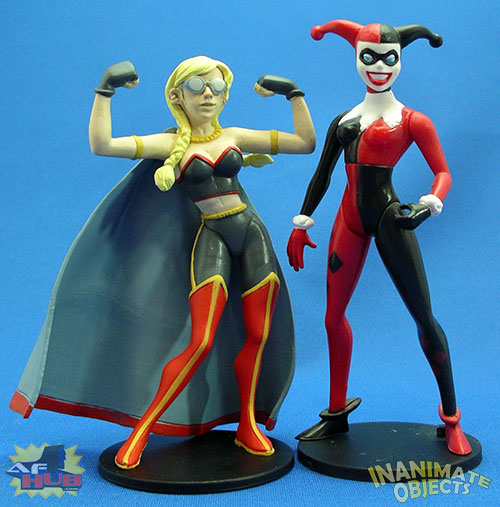 About the Author: Casimir
Not satisfied with the limited options available at retail, award-winning customizer Cason Pilliod has been crafting his own toys since he was a child. His passion for toys merges with his background as a theatrical prop designer, allowing him to find unique customizing solutions, which he shares with the ever-growing customizing community via Inanimate Objects. Cason is also an armchair pop-culture historian, Swing dancer, DJ, daddy, and was once a Muppet wrangler, so he's got a unique spin on life. He also worked for Microsoft once, but let's just keep that a secret.