Completing the line-up of figures based on the original Predator movie, Hot Toys will be releasing a Private Billy Sole 12-inch figure. The character Billy was portrayed by actor Sonny Landham.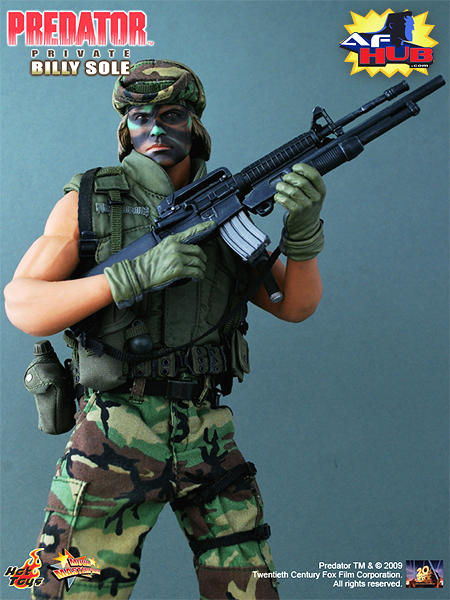 This collectible figure stands approximately 30 cm tall, featuring Hot Toys muscled body with over 21 points of articulation. Billy also features a painted camouflage face and comes with:
Uniform
Flak vest
Pants
Bonnie hat
H-Type suspender
Pistol belt
Trouser belt
Accessories
M16 with underslung shotgun
Pistol
Shoulder holster
Combat knife with sheath
Machete with sheath
Canteens
Canteens covers
Utility pouch
Compass pouch
Flight gloves
Boots
Grenade
Necklace
Release date: Q1-2, 2009
Predator TM & © 2009 Twentieth Century Fox Film Corporation. All rights reserved.