Come Closer, Clarice…
From http://diamondselecttoys.com/
Next in our continuing line of Movie Minimates releases comes this Minimates set based on the thrilling 1991 Academy Award-winning Best Picture "The Silence of the Lambs"! Prepare to explore the darker side of humanity with this Minimates box set featuring Clarice Starling, the twisted Dr Lecter, Buffalo Bill and the ingenious Hannibal the Cannibal!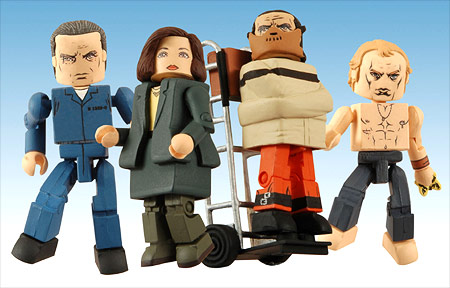 All four Minimates feature all-new Art Asylum sculpts and accessories, including Hannibal's removable straight jacket, Buffalo Bill's signature Death's Head Moth and Hannibal the Cannibal's trademark mask and gurney!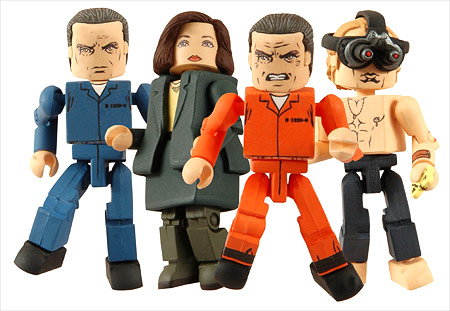 The upcoming "The Silence of the Lambs" Minimates box set will join other MGM Movie Minimates such as "The Good, The Bad & The Ugly," "For a Few Dollars More," "Fistful of Dollars," and "Platoon" and more iconic films – all due out in 2008!