I recall reading that Jazwares was awarded the new Teen Titans Go license, but that was months ago. I had not heard or seen anything since. Imagine my surprise when I found these in the wild today. (That never happens in the internet age!) These were at the Frisco, Texas Toys R Us. The mini-figure set was $20, and Robin and Cyborg were $11 each. (That means these are probably cheaper elsewhere if any other retailer dares to carry them.) I hope the rest of the team comes out as the larger figures.
Personally, I prefer the previous incarnation of the show, but this new comedy version appeals to my son. Which is why I don't have loose photos to share. Santa asked that these be put away for awhile. ;)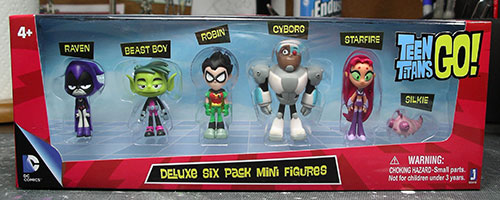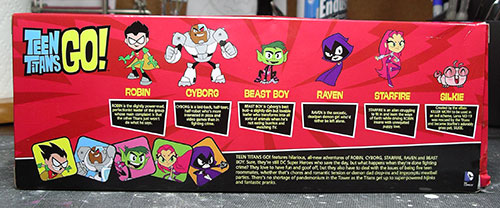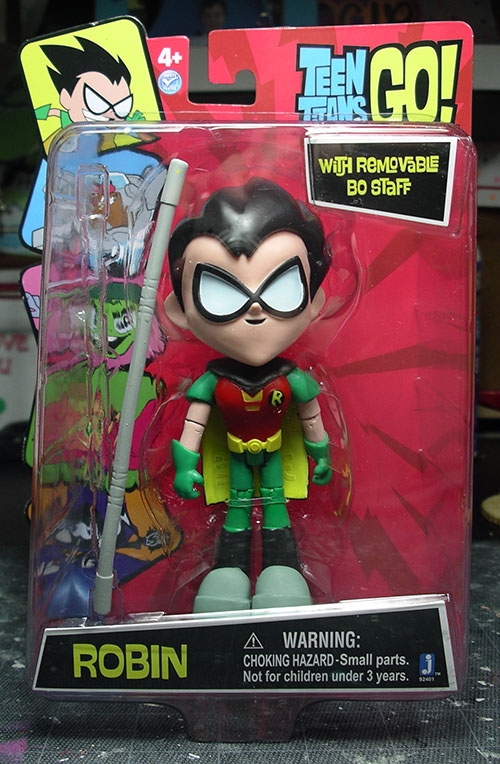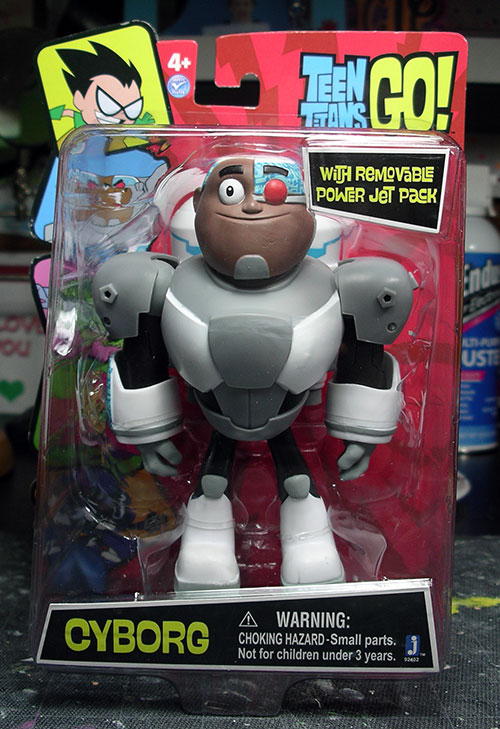 About the Author: Casimir
Not satisfied with the limited options available at retail, award-winning customizer Cason Pilliod has been crafting his own toys since he was a child. His passion for toys merges with his background as a theatrical prop designer, allowing him to find unique customizing solutions, which he shares with the ever-growing customizing community via Inanimate Objects. Cason is also an armchair pop-culture historian, Swing dancer, DJ, daddy, and was once a Muppet wrangler, so he's got a unique spin on life. He also worked for Microsoft once, but let's just keep that a secret.