Hot Toys is proud to bring you their latest collectible – a 1/16th scale Sentinel from the movie The Matrix.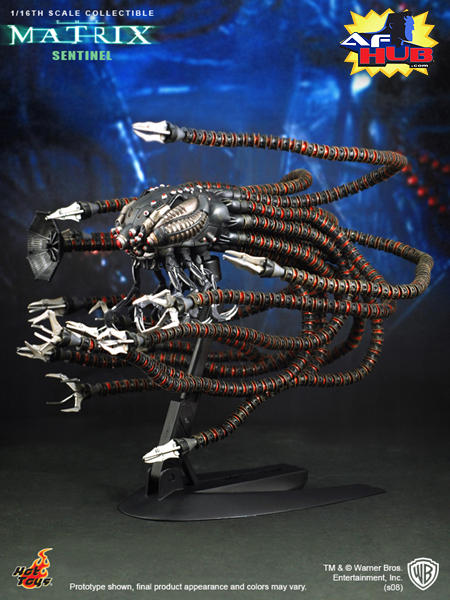 Features:
Complete collectible measures more than 15 inches in length, with tentacles stretched straight.
15 tentacles in total – each fully bendable and articulated.
each tentacle has articulated attachments at the end (2 points of articulation per tentacle)
10 fully articulated limbs under main body of Sentinel (3 points of articulation per limb)
height-adjustable collectible figure stand
** Product shown is not final **
Release date: Q4, 2009
TM & © Warner Bros. Entertainment, Inc.