FOR IMMEDIATE RELEASE​
The EXCLUSIVE Transformers Figure Subscription Service in underway!
Fort Worth, TX – August 21st, 2012 – Fun Publications, Inc., licensee for Hasbro's official Transformers Collectors' Club (The TCC), is thrilled to announce that they have begun taking orders for the all-new Transformers Figure Subscription Service!
When Transformers Club members sign-up for this exciting new Subscription Service (TFSS) they will receive a LIMITED EDITION exclusive figure each month for six months. These are only available through the TCC Subscription Service from Fun Publications, Inc. for a limited time.
The TFSS, consisting of Scourge, Circuit, Breakdown, Slipstream, Jackpot and Ultra Mammoth, is only available to club members. This service is an optional feature and is not included in the cost of the annual TCC membership. Deadline for signing up is midnight, CT September 10th.
For more information on The TCC and the TFSS, please visit http://transformersclub.com/
About Hasbro
Hasbro, Inc. (NASDAQ: HAS) is a branded play company providing children and families around the world with a wide-range of immersive entertainment offerings based on the Company's world class brand portfolio. From toys and games, to television programming, motion pictures, video games and a comprehensive licensing program, Hasbro strives to delight its customers through the strategic leveraging of well-known and beloved brands such as TRANSFORMERS, LITTLEST PET SHOP, NERF, PLAYSKOOL, MY LITTLE PONY, G.I. JOE, MAGIC: THE GATHERING and MONOPOLY. The Hub, Hasbro's multi-platform joint venture with Discovery Communications (NASDAQ: DISCA, DISCB, DISCK) launched on October 10, 2010. The online home of The Hub is www.hubworld.com. The Hub logo and name are trademarks of Hub Television Networks, LLC. All rights reserved.
About Fun Publications, Inc.
For over 15 years, Fun Publications, Inc. has been a Hasbro licensee offering fans and collectors of pop culture memorabilia news, exclusive product and family events through different print offerings, websites, collector clubs and brand specific conventions such as GIJoeCon and BotCon. Located in Fort Worth Texas, Fun Publications reaches a large audience, serving the United States and many other countries such as Japan, Great Britain, Brazil, Australia and Canada. For more information visit TransformersClub.com, GIJoeClub.com, GIJoeCon.com, and BotCon.com. BotCon is a registered trademark of Fun Publications, Inc. (C) 2012 Fun Publications, Inc. All rights reserved.
GIJoeClub.com, GIJoeCon.com, and BotCon.com. BotCon is a registered trademark of Fun Publications, Inc. (C) Fun Publications, Inc. All rights reserved.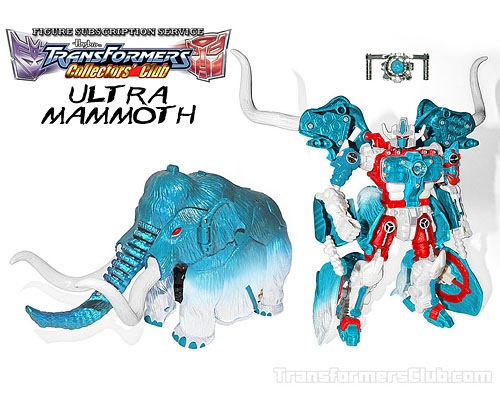 About the Author: Captain Collector
A veteran member of the toy journalism community for more than ten years, Steve "Captain Collector" Ceragioli has been an avid collector for four decades. Known for his honest reviews and vivid photography, he has written for some of the most prestigious action figure sites on the web. As a collector, Steve can often be found at local retail stores, hunting for the latest releases and meeting fellow collectors. Steve collects many of today's hottest toy lines, and he has a massive collection of vintage toys and knowledge. Cap brings a deep passion for the hobby along with him to AFHub!