When you hear the words Electromagnetic Tentacle, a t-shirt is probably not the first thing that comes to mind. But strangely enough, that is what it is. Electromagnetic Tentacle is the brand of a line of parody t-shirts.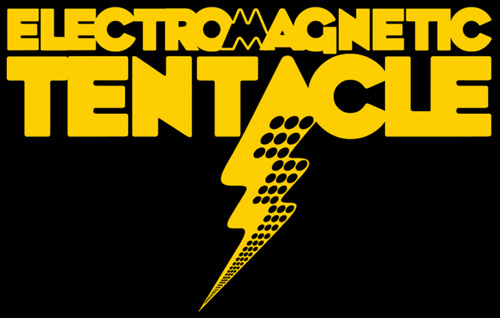 EMT boasts of witty satirical takes on popular comic book heroes that appeal mainly to a niche of Filipino geeks (I don't think non-Filipinos and non-geeks will appreciate the humor behind each shirt). Believe it or not, that's actually a good thing. Amidst all the gamut of t-shirts bearing unlicensed art repros and grammatically incorrect sexual innuendos, EMT's line is absolutely a welcome alternative. And at only P500 apiece, there's really no point mulling over whether or not to get your girlfriend one as anniversary present.

See all the available designs on their web site.
The folks behind Electromagnetic Tentacle are Carl "Iceman" Urgino, Javey "Maverick" Villones, Joe "Merlin" Dy (the dudes from L-R), and Janlo "Cougar" Cui – all of whom are professionals from the advertising industry. Figures… who else could come up with these things?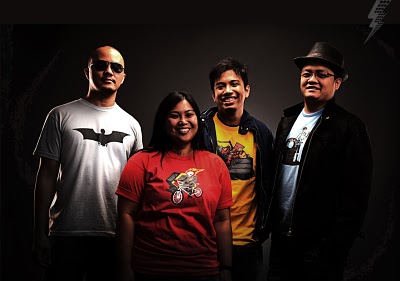 You can check out their web site at http://electromagnetictentacle.blogspot.com. And buy something while you're there.