Everybody knows I love playsets. Real playsets that is, like Kenner and Hasbro used to make for Star Wars and G.I. Joe back in the seventies and eighties. Not the small chunks of plastic with a cardboard wall that passes for a playset these days. A real, honest to goodness playset is hard to find these days.
That being said, there is one last bastion of hope for playset lovers, and that's Playmobil! They've always made great stuff. I can see the appeal of collecting the brand. Their stuff is clever and well made. I spend a lot of time at Toys R US in the Playmobil eye staring at their products.
Of course, the last thing I need is to start collecting another line. But I have often wondered if some of the Playmobil playsets would work with JLU. I know the scale is a little too small, but maybe they would work for purposes of photography. Well, thanks to some recent sales and coupons, I finally took the plunge. I'll let the results speak for themselves below.
What you see here is the recently released bank set, as well as the recently retired secret agent headquarters. The bank could work well in almost any city setting: Gotham, Metropolis, Central City, etc., with any pairing of hero and villain. I felt the secret agent set was an excellent stand-in for Gorilla Grodd's first Secret Society headquarters, right down to the raised control room. With a little paint, it would make a great Batcave, too.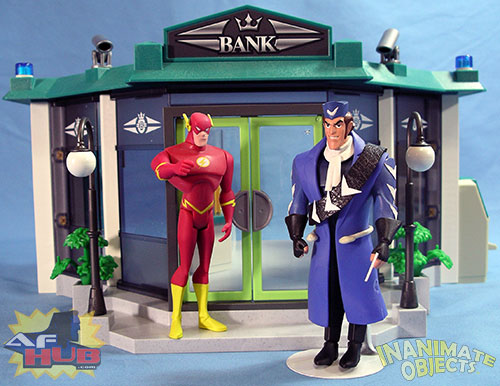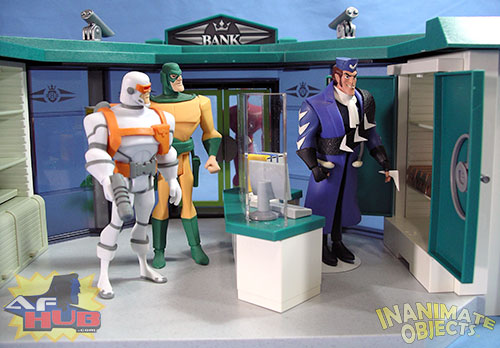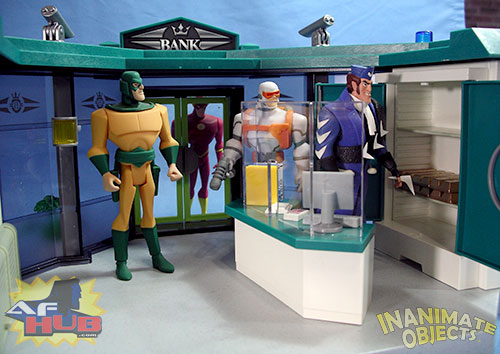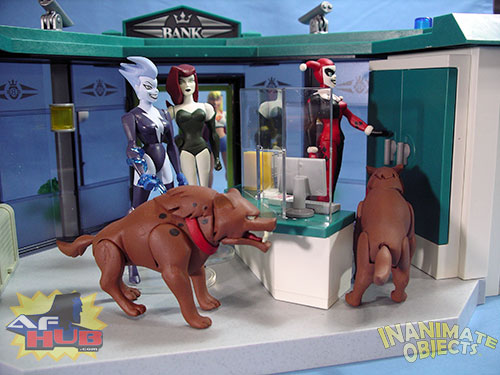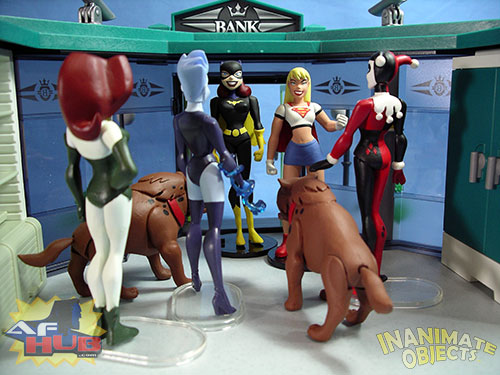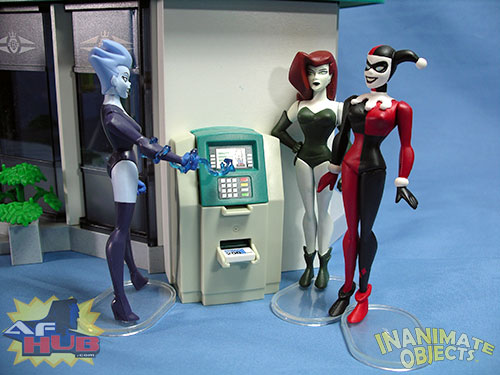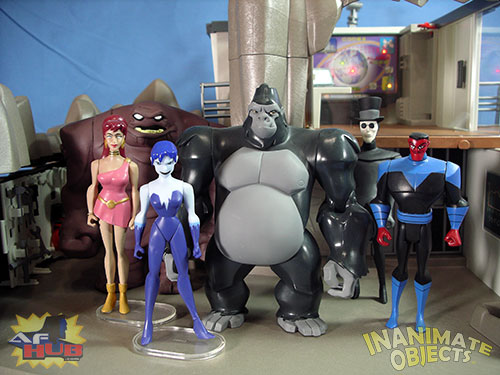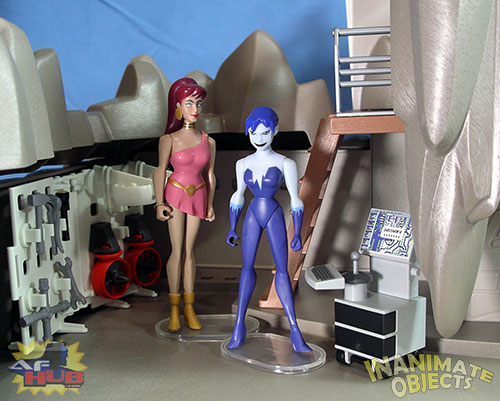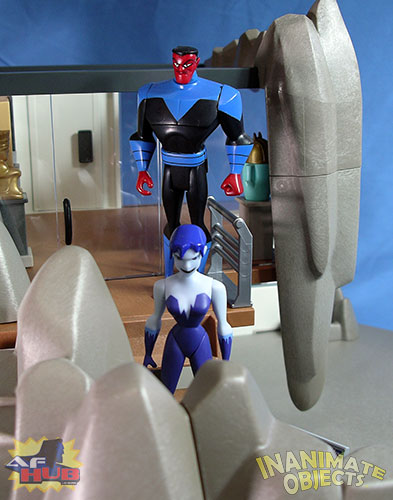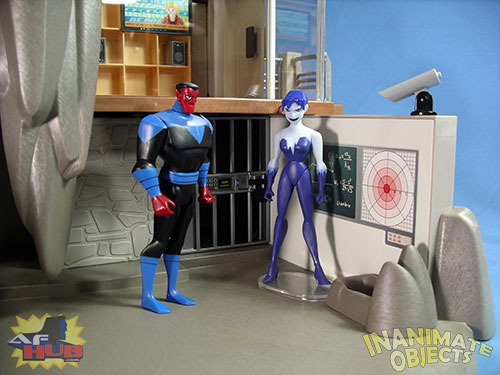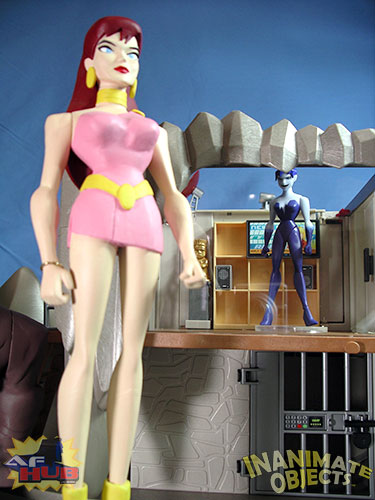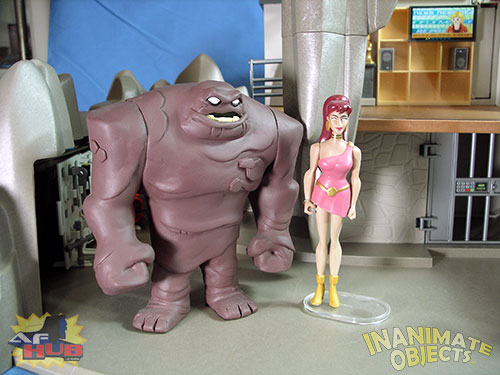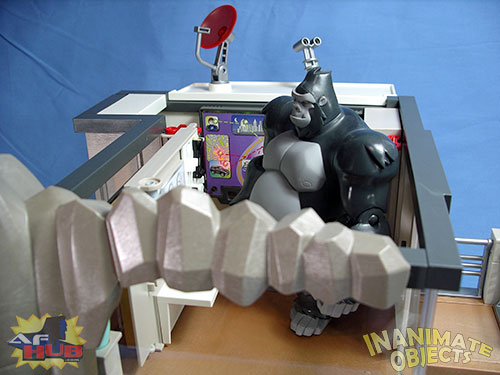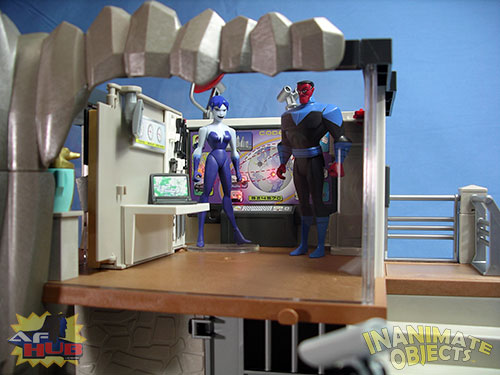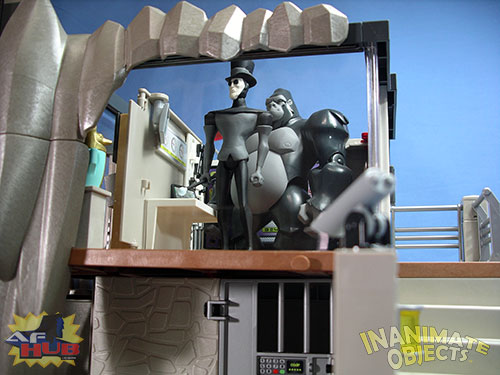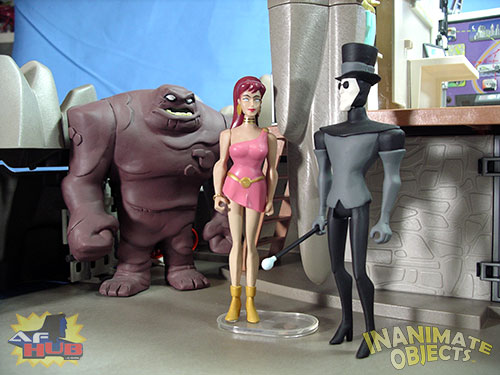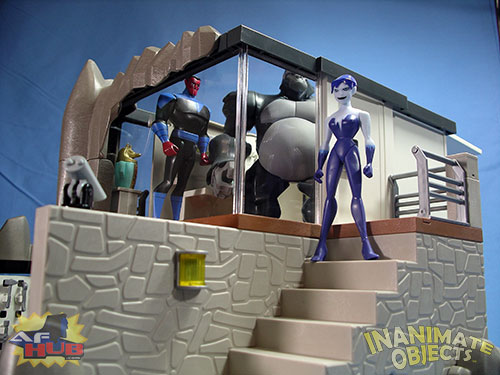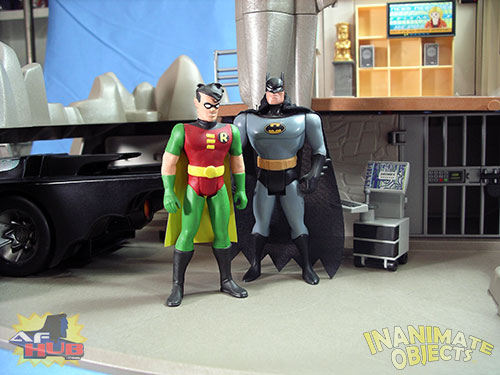 About the Author: Casimir
Not satisfied with the limited options available at retail, award-winning customizer Cason Pilliod has been crafting his own toys since he was a child. His passion for toys merges with his background as a theatrical prop designer, allowing him to find unique customizing solutions, which he shares with the ever-growing customizing community via Inanimate Objects. Cason is also an armchair pop-culture historian, Swing dancer, DJ, daddy, and was once a Muppet wrangler, so he's got a unique spin on life. He also worked for Microsoft once, but let's just keep that a secret.